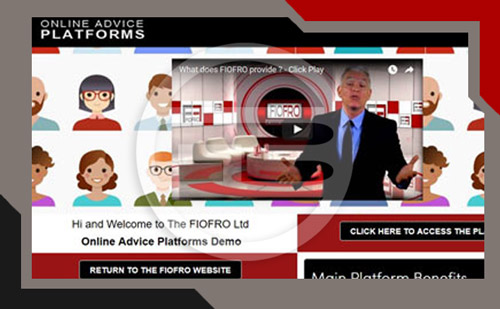 Fully branded as your organisation
A fully state of the art, online advice and support platform that is completely branded as your organisation, where you exclusively own all of your content and all of your users data. This system sits on your own dedicated URL/ website address on our secure dedicated servers as your brand.
Your Logos, your images, your colours and your content is professionally inserted into our technology by one of our experts who works with the branding materials provided to deliver an exciting, modern feel.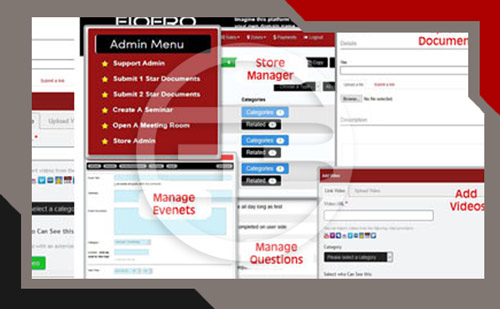 Simple Point & Click advisors area
We understand that the last thing you want to be doing is learning how to use a complex management system when you launch your new Online Advice Platform so we have kept all the complex systems in the background and developed a very simple point and click system for adding content, creating events, adding videos or answering questions.
Your system comes with 5 advisor accounts pre activated so you can get started from day one.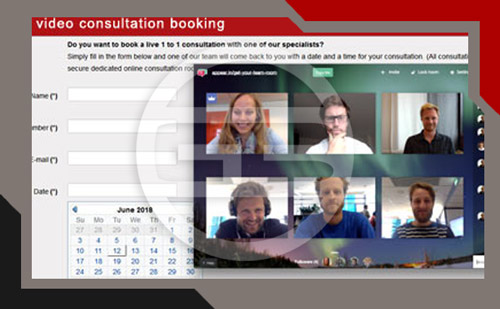 Private, live video consultation rooms
Get to know your user and their issues using a live, secure, video consultation room. This enables your user to speak with your specialists about their question in a live environment and discuss the topic with your advisor.
This is a popular feature, so we recommend you make it an upgrade option.
All consultation rooms are safe and secure and are all https enables, delivering 1 to 1 and 1 to up to 4 facilities for your live video consultations.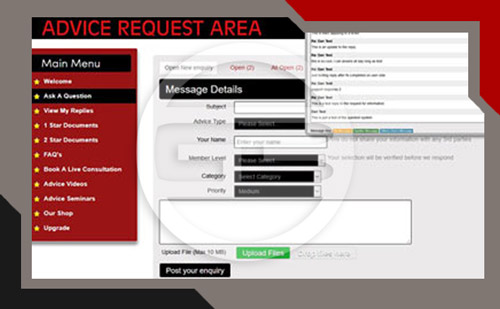 Private 1 to 1 Questions & Answers
Our users will be able to click on the ask your question button and be presented with a form to place their question and where required upload a document relating to their question, this question then gets posted on the advisors board and is only visible to the user and the advisors.
Multiple advisors can answer questions so that the user can get a fully rounded opinion. We do not allow multiple question responses so your advisors never get held up in conversations.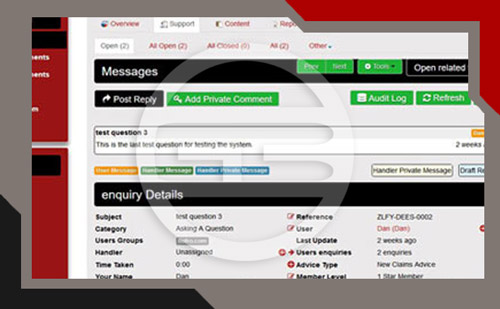 Dedicatated advisors response area
Advisors can see all questions within the list and select the question they wish to answer via a simple response post, this is logged, and time stamped for future reference and reporting.
The answer is added to the question and only the user who asked the question can see the answer provided.
Once the answer has been posted the user is emailed by the system inviting them to login to view their answer. The user is informed by email that an answer has been placed on the system.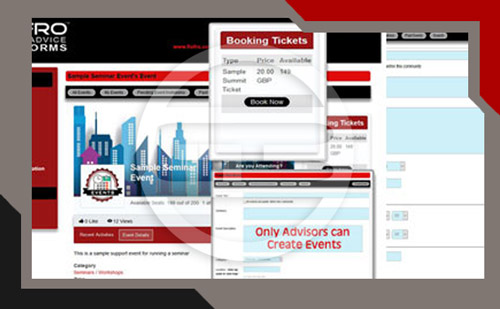 Event Management & Ticket Sales
As a part of your advice service you may wish to hold physical seminars or physical advice sessions; our state of the art event management and ticket sales systems enable you to offer this service delivering a blended solution between online support and physical activities.
All event tickets contain a single scan QR code which means you will never have to deal with duplicated tickets or ticket fraud.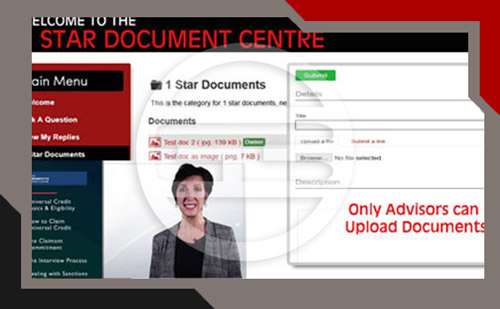 A full document management system
Our document management systems can take any and all documents from any connotation, meaning no matter how your document was created our system can handle it and display it in its native format.
This includes all available video formats for internal training or presentation videos.
All documents and videos are categorised and stored within a secure delivery system.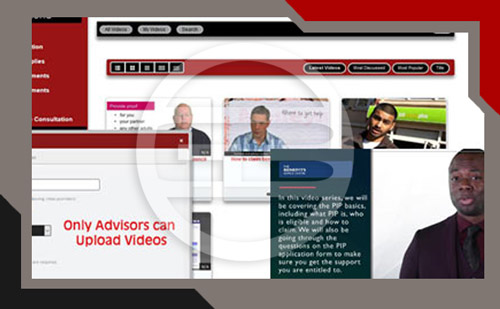 Integrated video links system
Natively play videos from most video feed locations inside your platform for free information videos, find information videos on you tube and play them natively within your Advice platform, so you see you don't even have to be the specialist, you just need to find the information.
We no longer allow direct private video uploads due to size, content control, conversion rates, copyright and system management, if you wish to upload use the document management system.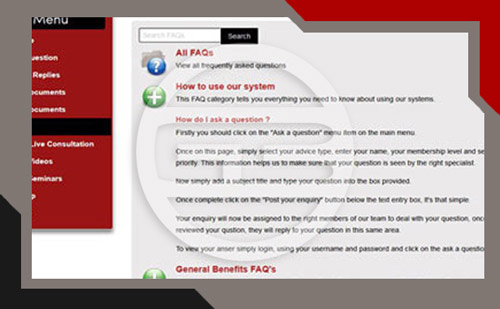 Fully integrated FAQ's System
Rather than answer all questions create your own FAQ system that also links into the Live Q&A system so if you are being asked a question that is covered in the FAQ, simply select it in your answer area.
Your advisors can easily create new FAQ's and answers from within the advisor area and then link answers to these new areas.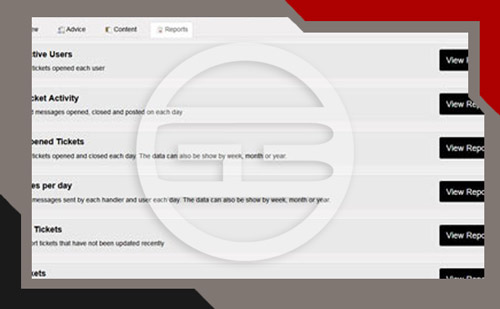 Advisor management reports system
See who has answered how many questions and when in our fully featured advisor reporting system.
These reports can also be exported should you wish to use them with any other productivity software.
The Online Advice Platform reporting system mainly covers questions asked and answered and can either be managed by the main administrator or someone that the main administrator assigns this role to.
Simplicity
When we provide our platforms, they are fully tested and checked by our in house specialists prior to going live, putting it simply, we take care of everything for you and we run all of the technology, you simply build and grow your business and your assets.