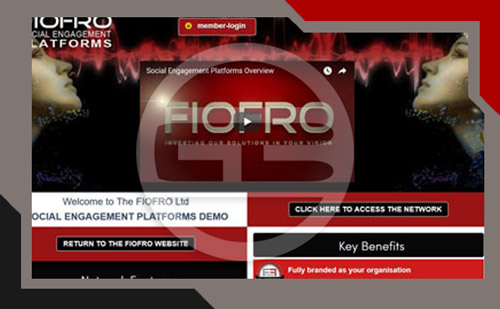 Fully branded as your organisation
As the name suggests a Branded Social Network from FIOFRO is fully branded as your organisation.
Your Logos, your images, your colours and your content is professionally inserted into our technology by one of our social platform experts who works with the branding materials provided to deliver an exciting, modern feel to your branded social network whilst understanding of your target audience to ensure conformity with the expectations of your future members.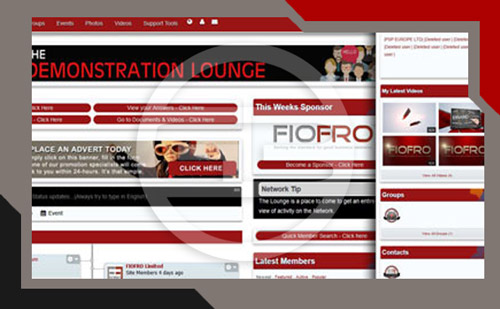 Permission based, social network
The branded social network provides easy access to all areas from the initial landing page called the network lounge. This displays all of the latest posts in chronological order and provides a great snapshot of all member activities. From here you can post comments, add social points and view all of the latest members, latest videos, latest images and groups.
Being permission based, we are more than GDPR compliant as you are asking explicit consent just to connect.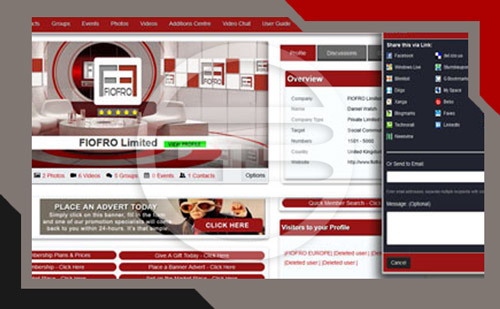 Complete member profiles
Every member of your branded social network is provided with a full member profile that identifies them on your platform.
Members of your branded social network can view and edit their profiles, share their profiles, tailor their profile pages by changing the cover image of avatar. Members can even share their profile on to 22 other social networks around the world with the click of a single button and see who has visited their profile.
This is one of the most powerful pages on the network.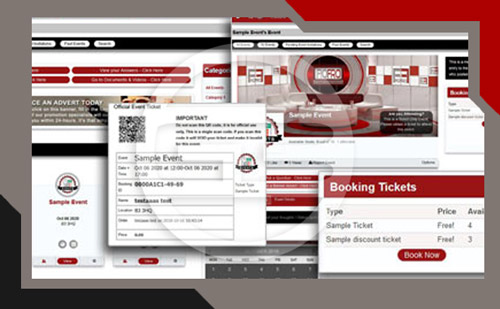 Event management and Ticket sales
We wanted to deliver our customers with a truly unique feature for their branded social platform, so we created a complete event management and ticket sales system.
Your members will be able to create events, change event cover images, set the number of visitors to their events and create event tickets that they can sell or provide for free. All revenues go directly to the event organiser and the tickets are protected with a single scan QR code so no duplicate or copy tickets.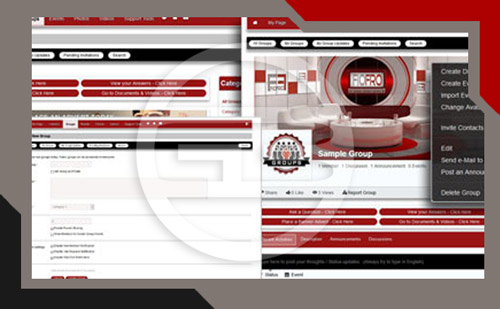 Individual member groups
The members of your branded social network can create individual members groups, a kind of network within the network on specific topics.
Groups can have their own events, own images, own videos and group discussions. Groups are created and managed by the members who create them, or they can be restricted to only admins.
Group discussions can be a great way to grow your branded social network, when used correctly they can be a very powerful tool.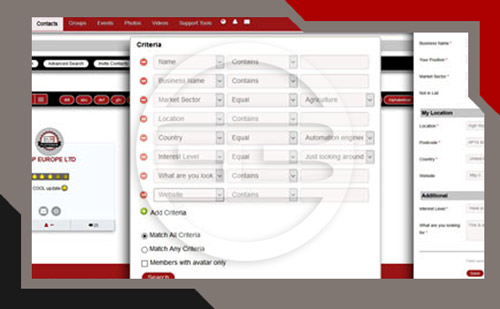 Advanced member search facilities
The advanced search facility within your branded social network is one of the most powerful systems on the market and allows users to search up to 20 different criteria to find a profile that matches what the user is looking for.
The advanced search facility runs from the questions that are asked of your users during registration, this is why what you ask is an important part of running and growing your branded social network.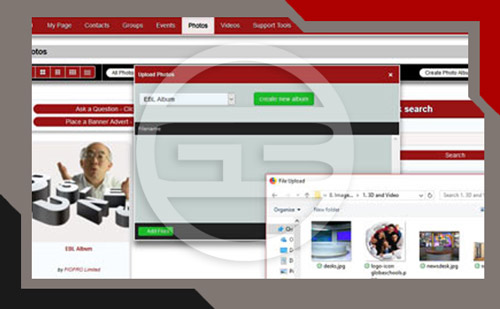 Upload photos and images
Your members can create photo albums and upload photos and images directly to your branded social network.
The branded social network can handle all image types and sizes and displays them within a number of areas around the network.
Your members can then use the images that they have uploaded to tailor the look and feel of the pages that they create on your branded social network. Members can create multiple albums holding multiple images.
Add videos and display natively
The members of your branded social network can link videos from over 9 major video content streaming services and that video content is displayed natively within your branded social network.
This allows your members to create their own video channels in places like youtube but then stream their content into their profile on the branded social network as if that was where they added it to originally.
We no longer allow direct private video uploads due to size, content control, conversion rates and system management.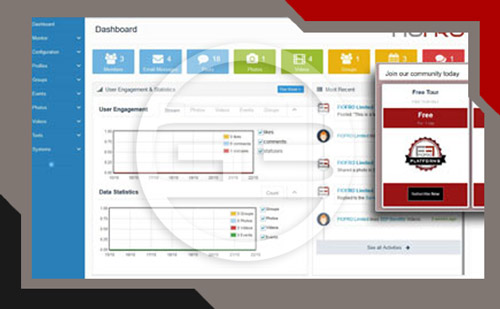 Full social network administration
Your branded social network comes with a state of the art, easy to use administration area to help you manage the day to day activities on your network.
The branded social network administrator area gives you a complete overview of the platform and activities as well as the ability to change registration questions, add or remove categories, deal with reported issues, moderate groups events or images and generally control all activities carried out on your branded social network.
Simplicity
When we provide our platforms, they are fully tested and checked by our in house specialists prior to going live, putting it simply, we take care of everything for you and we run all of the technology, you simply build and grow your business and your assets.